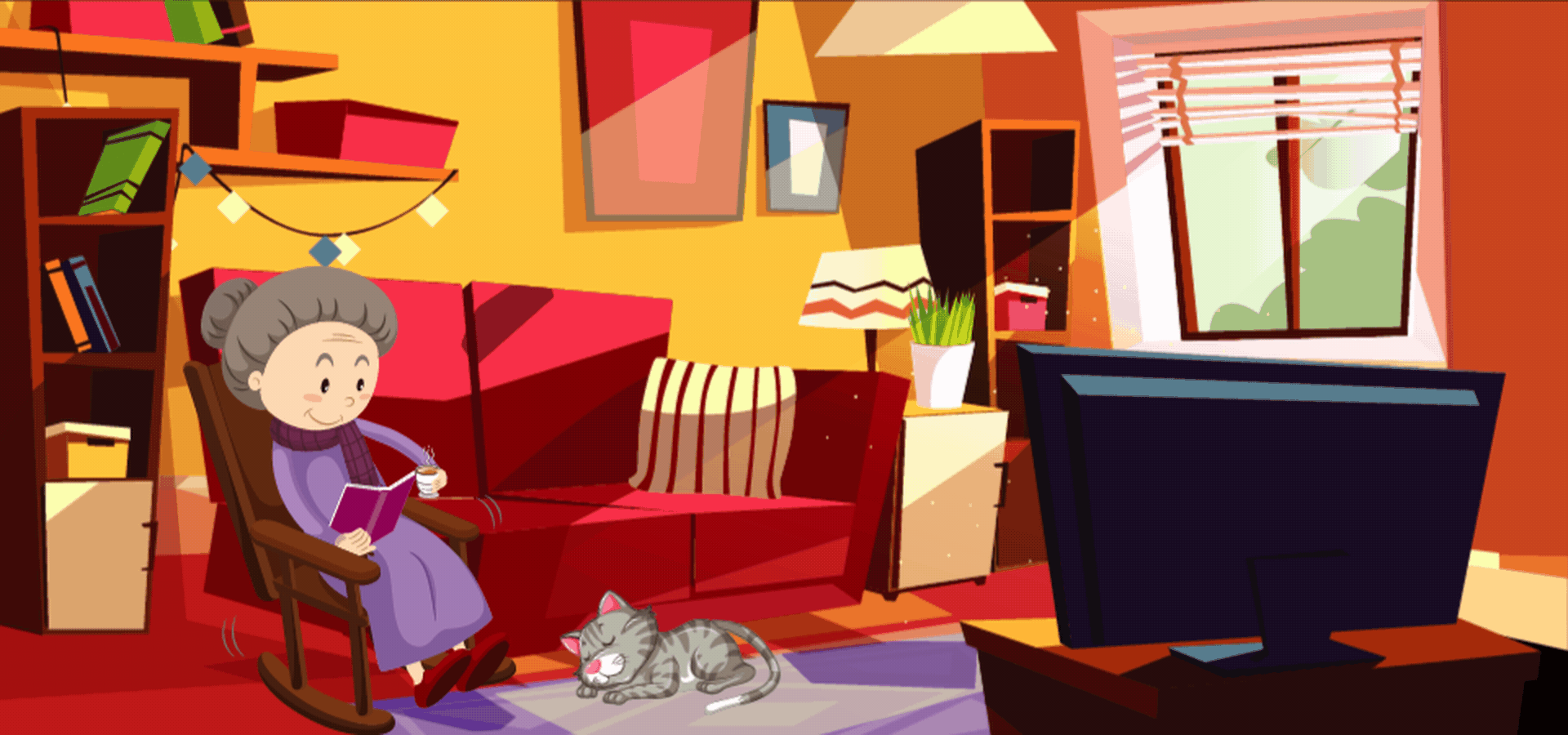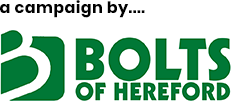 Home Modifications For Aging In Place
A home is or should be a safe place. It ought to be somewhere you can relax, unwind and – once you retire, consider as your haven. We all work long hours and deserve a healthy and happy retirement to focus on the things we care most about, our family, friends, socialising, pottering in the garden.
Many people are living longer lives, and with new medical innovations making it possible to deal with complex age related illnesses it means that many seniors, or people of retirement age are now choosing to stay in their own homes and 'age in place'.
With many people worrying about the cost of going into care homes, or other forms of residential care, it can make sense to weigh up all the various options there are to help seniors age gracefully at home with as little intervention as possible.
Bearing all that in mind, what are the home modifications for aging in place and how can they be achieved in family, or retirement homes? We've put together a handy guide to simple steps you can take, to help yourself, or your loved ones live more independently, for longer.
Seniors who want to age in place should know that keeping their home safe and comfortable will require making a few home modifications that can be completed by reliable and trusted professionals.
Simple, Effective Home Modifications For Aging in Place
Many seniors, or their loved ones worry that the process of undertaking home modifications to help with aging in place will be complicated, expensive and time consuming. However, many changes that can be made are simple and will provide a real feeling of safety and security.
A lot of these can also be carried out with or without input from professionals for added security and reassurance. However, some of the simpler tasks can be done with the help of family and friends and the seniors themselves to give them a sense of involvement and inclusiveness.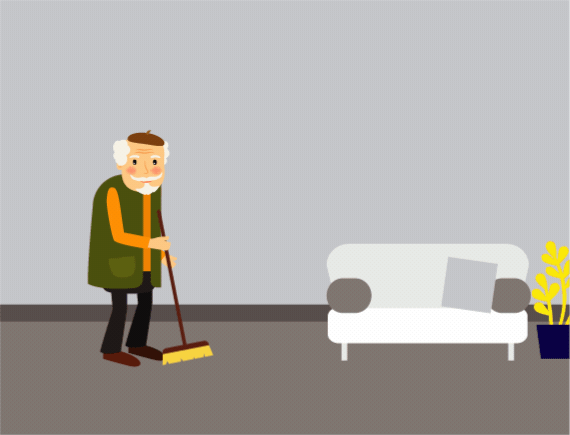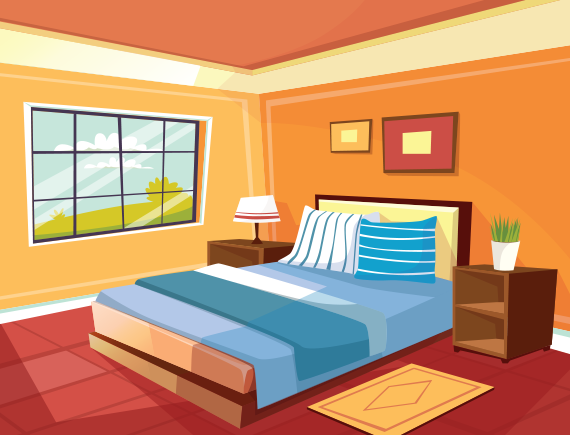 Make your rooms more spacious…
The more spacious a room is, the better it is for all round movement if you are struggling with mobility issues.
Clear pathways should be created, and alongside this, plenty of space to walk around without bumping into anything. This is most important in rooms that a lot of time will be spent in, such as living rooms, bedrooms and possibly even the kitchen if there are keen senior cooks to consider.
Keep only what is really needed and move the rest around or put it into storage so that there is more free and uninhibited space within the home. It is lovely to have sentimental things in your home space, such as family ornaments or pieces of furniture but it makes sense to consider and keep only what is necessary and think about gifting some to family and other loved ones for them to treasure. Especially if those items create hazards or dangers.
Keep everything within easy reach…
Think logically about everything that is needed on a daily basis. Make a checklist of every room, and its contents so that there is awareness of what is in there, what is being used regularly and whether or not it will need to be within easy reach or not.
Seniors should never have to climb onto things to reach up for something or strain themselves to get items they will use on a daily basis. This is probably most important in the kitchen and in the bedroom. The former, may need reorganising to make sure pans, crockery and essential food items are kept on easy to reach shelves and not in low down cupboards. The latter will need serious thought in terms of how clothes are stored and whether they need to be folded and kept on lower shelves.
Doors with levered handles are a boon…
Arthritis, or general weakness in the limbs can mean turning door handles or using taps can become a challenge.
Replacing these with lever or easy turn handles can make all the difference. This is a job that can often require professional assistance, but one that can make living independently so much easier.
Re-evaluate your bathroom floor…
Bathroom floors can create one of the biggest slipping hazards in the whole house.
Spilled water can make these surfaces very slippery. Traction slips and bath mats are useful additions to this room, for the floor and for the bottom of the bath too.
Are there too many trip hazards..?
Trip hazards must be removed. To spot potential problems, look at items in the house that are low to the ground. Think about securing any rugs that might bunch up or removing them completely. Sometimes they can be fixed with anti-slip materials.
In many homes there will be a lot of cords that operate blinds, lights etc. These should be covered, secured or tied out of the way to prevent accidents.
Many seniors love to have their beloved pets around them, but they can sometimes create additional hazards that need to be addressed. Keep their beds, food and water bowls out of the way and leave them in places in which they cannot be tripped over. Sadly, there isn't a great deal you can do about accidentally tripping over a pet, other than making sure to stay vigilant about where they are and what they're doing at any one time.
Install a better, elevated toilet seat…
Installing a better, elevated toilet seat can provide safety and security for seniors who find personal care needs are suffering, if they struggle to get up and down from the toilet.
This simple modification can make the whole process simpler, easier and stress free.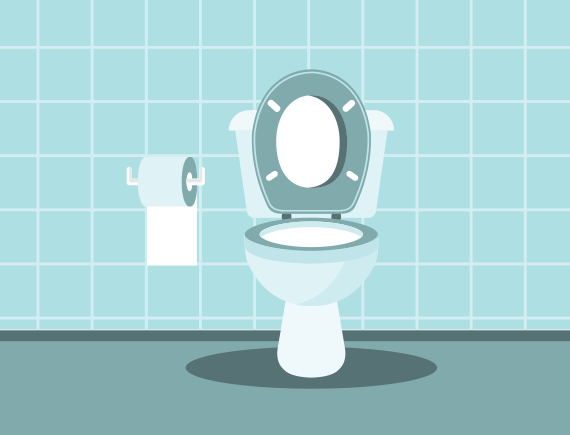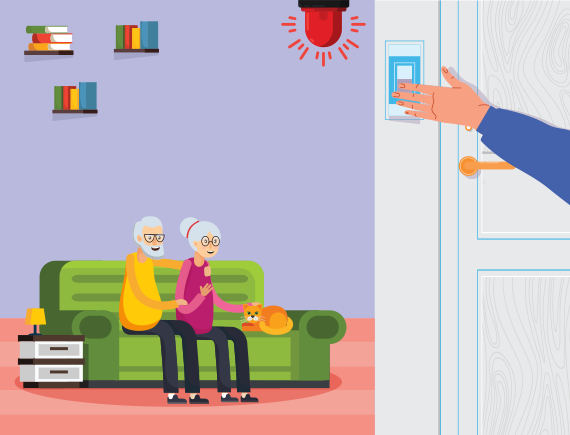 Install alerting devices that 'light up' as well as make sounds…
If hearing is becoming a major issue, then there are some things in the home that can be adapted to make it easier to live independently.
There are doorbells that turn on a light, that can be installed so that it is easy to know when someone is at the door.
Smoke and carbon monoxide alarms similarly also can be fitted or come fitted with lights. Some even have attachments that can shake a bed or chair to alert someone who is hard of hearing, to danger.
Avoid scalds be turning down water heaters and central heating…
Reduce the risks associated with accidental scalds and burns from hot water, by reducing the temperature on water heaters and boilers. It doesn't need to be by much and homes can still be kept warm and at a comfortable temperature even with a slight decrease. Hot water can cause serious issues with burns and many seniors can fall foul of this very innocently. A simple change such as this can make a real difference to heating and water economy and also to safety.
Seniors should never have to climb onto things to reach up for something or strain themselves to get items they will use on a daily basis. This is probably most important in the kitchen and in the bedroom. The former, may need reorganising to make sure pans, crockery and essential food items are kept on easy to reach shelves and not in low down cupboards. The latter will need serious thought in terms of how clothes are stored and whether they need to be folded and kept on lower shelves.
Think about adding more lights…
Every home would benefit from some form of light survey, that can be carried out by family, to determine areas which could use more visibility. It is something that ultimately doesn't cost much money as often, no new fixtures are needed.
There are many new forms of affordable lights that simply use adhesive to adhere to walls and often they use LED technology so often don't need replacing regularly. They can be added to stairs, a ground level or even in cabinets and cupboards.
In some cases, it might be worth speaking to professionals, especially if more complex lighting adjustments are needed or any form of rewiring.
More Complex Home Modifications Professionals Can Help With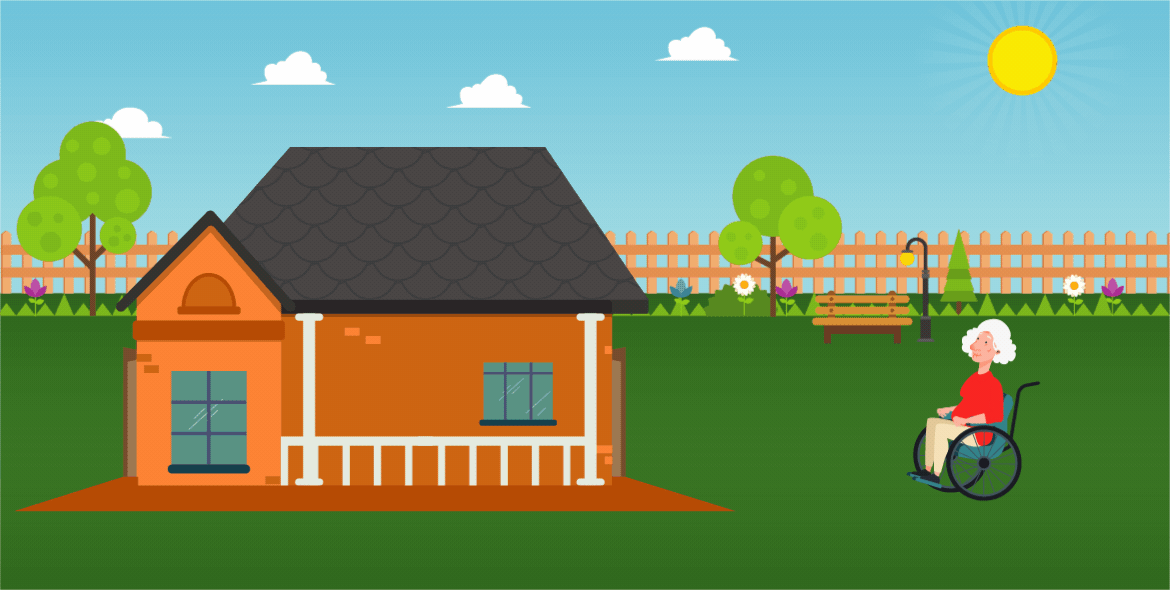 Whilst some of the simpler modifications can be done with minimal professional input, there are some that must only be undertaken by properly qualified work men. Here, we've put together a list of some of the more advanced home modifications that professionals can help out with.
Consider widening all doorways…
If home accessibility is one of the biggest concerns a senior has, then widening doorways could be the answer to keeping them in their own home for as long as possible.
This is something that must be tackled by a professional company, but it means that someone who is wheelchair bound or needs to use mobility aids or crutches to get around this is one thing that can make the most difference.
Walk in baths/shower chairs…
Independent bathing and showering remain one of the most important tasks for an independent senior. Getting in and out of the bath or shower can produce risks and become a challenge.
A walk in tub, or shower with a chair or stool can increase the ease and safety of bathing considerably.
Consider a stair lift…
This is something that may need some thorough research. In some cases, insurance companies may be able to help cover the costs of installing stair lifts as they are considered to be important safety measures that can help prevent accidents within the home.
They can be a real boon to anyone who has mobility issues or who can't walk up and down stairs unaided. Once again, something that can only be installed and maintained by professionals, but worth the time and investment.
Fitting wheelchair ramps…
For anyone thinking of widening the doorways of their home to accommodate wheelchairs, they may also want to consider fitting wheelchair ramps to the front and back doors of their home. They can make getting in and out of the house so much easier to cope with.
Short term, it may seem like some of these suggestions are costly and time consuming. However, in the long term they can save you money when you compare them with the cost of other healthcare expenses, or even potentially moving into a nursing home or other care facility.
Proper home modifications carried out by professional tradesmen do the important job of making aging in place safe, comfortable and happy, meaning that seniors can go on living independently for as long as they are able to.