Below is some information about us and the area that we cover.
We are an office refurbishment, suspended ceiling and office partitioning contractor based in Hereford in the West Midlands.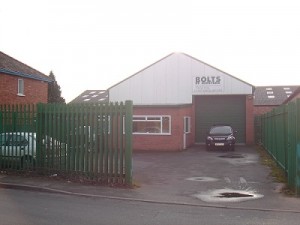 We are a family run business with over 30 years in the interiors trade, and during that time we have worked with clients from all spectrums of industry.
Our main industries that we work in revolve around work in offices, schools, industrial units, and shops.  Although we've worked in pretty much every environment, from residential all the way through to high security environments.
We work hard to maintain a reputation for high quality works, completed on time and to your budget.
We run safe sites, hold all necessary insurances, and carry out all required health and safety documentation for our works.
You can find out more about where we work below, the services that we offer on our services page, or go directly to our main office refurbishment, suspended ceiling or office partitioning pages for some further information on each of those services.
If you'd like to see the kind of companies that have worked with you can visit our clients page for some examples.
If you have any further questions and would like to get in touch with us please either visit our contact page or alternatively use one of our contact forms, either the one on this page or on one of our individual service pages.
Where do we cover?
Below is a map showing our approximate travelling distance for the majority of our contracts, if you are outside of this area, please do contact us and we will let you know if we are able to help you – whilst 90% of our work is carried out in the area highlighted below we have worked throughout the UK regularly during our history.

View Bolts Of Hereford areas covered in a larger map